First of all, let me be clear. I hate the Saints. Hate, hate, hate, hate, hate, hate. Double hate the Saints.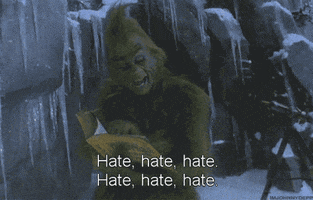 And let me be honest, most of that hate stems from the fact that they have absolutely OWNED the Falcons in recent history, but the rivalry is as strong as ever.
The Falcons are 3-9 in the Mike Smith/Matt Ryan era vs. the Saints (ouch).
In those 12 games, the average margin of victory is 7.5 points but if you take away the Monday night blowout in 2011, the overall margin of victory drops to 5.5 points.
The Falcons have averaged 22.4 points against the Saints during that time and the Saints have averaged 23.6 points against the Falcons.
The Saints have won the division twice in those 6 years with two wild card berths, and the Falcons have also won the division twice with two wild card berths.
The Falcons also own the overall record against the Saints, the largest margin of victory, and the head to head record in the playoffs.
All this leads up to one of my favorite times of the year. Pretty soon it will be that magical time when Canal Street Chronicles and The Falcoholic must mingle in the most unholy of unions and let the fans
dis
cuss the other fan's team in the comment sections.
Now I'm not the comment police, but here are some friendly do's and don'ts when dealing with our black and gold fiends.....errr, I mean friends.
DO's
Use the terms 'Aints and Taints frequently. These are clever plays on words and not something incredibly stupid like "Falcan'ts"
Bring up bounty gate often, and then bask in the screams of denial.
GIFS/Photos of Rob Ryan...the more the better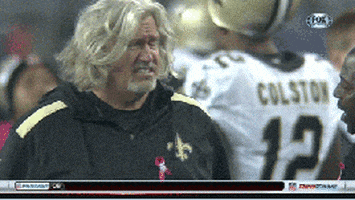 Remind them that Arthur Blank doesn't forget to pay the power bill
Goad them into saying "WHO DAT!" (It won't be difficult). My 13 month old son has a better grasp of English.
Remind them of how successful New Orleans' MLB franchise has been.
DONT'S
Bring up Hurricane Katrina. Seriously guys, it isn't funny
Gleason jokes aren't funny either.
Personal attacks against the culture and city. New Orleans is basically Atlanta's little brother, just add in gumbo and a higher murder rate (see what I did there).
And of course, don't break Dave's rules. He'll drop the ban hammer faster than Goodell did on Sean Payton.
I can't wait for the season to start!
Rise Up!